Discover for the first time the seabed of Guadeloupe through a first dive experience. You will have a diving instructor dedicated to you. You only have to breathe and admire.
Archipel Plongée shares its passion with adults and children. Even if you do not know how to swim, you can dive; A professional instructor accompanies you throughout your first dive.
The equipment is provided, the preparation takes place at the base 15 min before taking the boat that is docked at the pontoon. Head for the Pigeon islets in the Cousteau reserve.
A few safety tips to remember before scuba diving and get on your way for a memorable experience.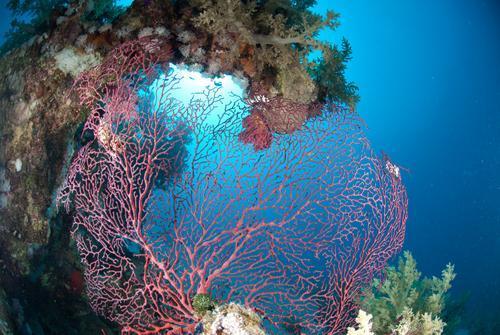 See you soon
future divers!
Multicoloured fish, parrots, surgeonfish, triggerfish, redhorse, corals, gorgonians, sponges...
For about 25 minutes at a depth of 3 to 5 meters, time literally stops. Silence. A string of bubbles gently ascends to the surface in clear, warm water.
If you are fortunate, you may also come across a turtle. After the discovery of this fantastic universe, in front of a planter offered by the house, you will already start to exchange memories with the other "baptised", you will have only one wish: to dive for a longer exploration.
Returning to the base, your instructor will award you a certificate and mark this date with his personal seal and signature.